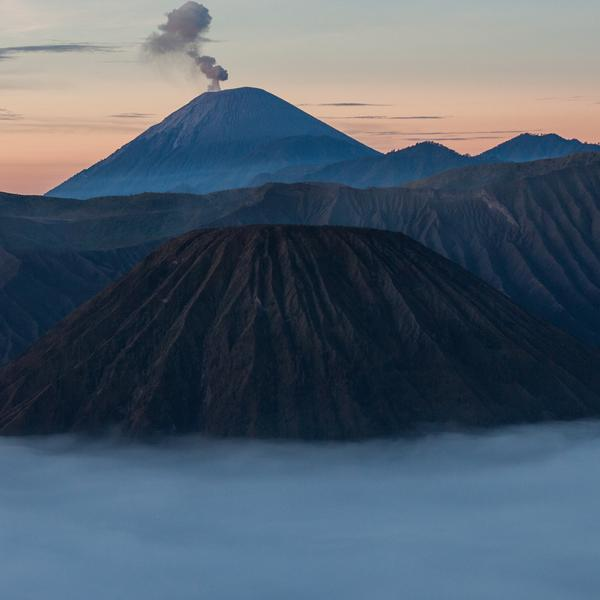 Best of Sumatra & Java
Indonesia
Best of Sumatra & Java
A staggeringly beautiful land of volcanoes and tropical rainforest.
Tour operator
G Adventures
Indonesia
Best of Sumatra & Java
---
Description
A staggeringly beautiful land of volcanoes and tropical rainforest filled with all manner of unusual wildlife, the Indonesian islands of Sumatra and Java call out to explorers searching for something otherworldly. This adventure mixes encounters with endemic animals with visit to coffee plantations, curiously European-like cities, and dramatic landscapes, leaving you off to explore the famous Bali...
Read more
---
loading...
Itinerary
Medan/Bohorok
Enjoy a city tour of Medan, including a visit to Maimoon Palace. Continue to Bohorok, one of the largest national parks in the world, famous for its orangutan rehabilitation centre.
Bohorok/Berastagi
Enjoy trekking through the jungle of Gunung Leuser National Park before continuing to Berastagi, a picturesque hill town.
Berastagi
Hike up Sibayak Volcano for sunrise and take in the stunning view of the valley. Enjoy a free afternoon with the option to visit the local hot springs.
Berastagi/Samosir Island
Depart for the island of Samosir. En route, stop for an included visit to a coffee plantation.
Samosir Island
Enjoy a free day with options to relax or explore Samosir Island. Venture out for an excursion to see traditional batak houses and the tombs in Tomok.
Samosir Island/Medan
Enjoy a free morning, then drive back to Medan for the final night in Sumatra.
Medan/Jakarta
Fly from Medan to Jakarta and settle into this busy city.
Jakarta/Bandung
Enjoy a guided city tour of Jakarta. In the afternoon, depart for Bandung. Opt to see the traditional angklung orchestra.
Bandung/Nglanggeran
Take the morning train to Yogyakarta, enjoying beautiful scenery along the way, then transfer to Nglanggeran village for a homestay.
Nglanggeran/Yogyakarta
Enjoy a hike on Mt Nglanggeran before getting a closer look at local life. After lunch in the village travel back to Yogyakarta, visiting the Prambanan Hindu temple complex en route.
Yogyakarta
Visit Borobudur, the largest Buddhist sanctuary in the world. Later, enjoy free time to explore Yogyakarta.
Yogyakarta/Ngadas
Continue the journey across the agricultural heartland of Java to Ngadas, a village in the scenic Mt Bromo region. Experience the local culture with a G Adventures-supported community homestay.
Ngadas/Malang
Visit Mt Bromo for a pre-dawn trek and watch the sunrise. Head back to Ngadas for lunch before exploring more of the village on an included walk. Later, travel to Malang for the night.
Malang/Sanur
Drive from Malang to Surabaya airport for a short flight to Sanur and enjoy some free time.
More info
Accommodation
Simple hotels/guesthouses (13 nts), homestay (2 nts, multi-share).
---
What's Included
Your G for Good Moment: Ngadas Homestay, Desa Ngadas Your G for Good Moment: Village Walk, Desa Ngadas. Medan city tour. Jungle trekking in Gunung Leuser NP. Coffee plantation tour. Samosir Island stay. Jakarta city tour. Nglanggeran village homestay. Mt Nglanggeran hike. Prambanan temple complex visit. Borobudur visit. Mt Bromo sunrise visit. Beach time in Sanur. Internal flights. All transport b...
Read more
---
Meals Included
15 breakfasts, 2 lunches, 3 dinners
---
What to Take
What you need to bring depends on the trip you have chosen and the countries or regions you are planning to visit. We suggest that you pack as lightly as possible as your are expected to carry your own luggage. As a rule we try not to have to walk more than 15-20 mintues with your bags which is why we recommend keeping the weight of your bags between 10-15kg/22-30lb. Suitcases are not recommended ...
Read more